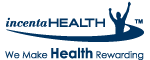 Staying Fit With Technology
As technology expands and grows, it seems like it can be made to fit into every area of our lives. There are even electronic devices to help people with things like health and fitness. From useful smartphone apps to armbands that measure your heart rate, technology can help motivate people to stay active and lose weight. Here are a few ways you can stay fit using the available technological tools.
1. Personal Email Trainers
If you've ever wanted a personal trainer or a fitness mentor but don't want to join a gym, you should learn more about programs like IncentaHealth, where you can communicate with trainers via email and text message. With many of these sites, you can sign up for motivational emails that provide general tips and tricks on health and fitness or, for a little extra, you can have an actual person giving you motivation and feedback. It's perfect for motivating people who want the motivation but feel shy about asking someone for help.
2. Calorie Tracking Apps
Counting calories is made easy with smartphone apps like MyFitnessPal, where all you have to do is scan a barcode to determine how many calories you ate in your last meal. With these apps, you can set a weight loss goal and input your weight and height, and the app will calculate how much you should be eating per day. As you add your meals throughout the day, it will tell you how many calories you have left or if you have gone over. It's an easy way to track your eating habits and transition to a healthier diet.
3. Fitness Gadgets
This generic title is given to any of the trendy wearable devices like Fitbit or Lifeband that count your steps, track your vital signs, and analyze your sleep patterns. These are popping up all over the place, and they are extremely useful for identifying and changing bad habits in your life. They do get a little expensive, but they can be used for so many different purposes that it makes them well worth the cost. You can even sync them with popular fitness apps like Pact, making it even easier to motivate yourself to get to the gym or go for a run.
These are just a few of the more common ways that you can use technology to improve your personal health and fitness. They are all very recent developments, so there's no telling how far this technology could go in 10-15 years.
Learn more click HERE
Disclaimer:
This blog is a personal blog written and edited by me. For questions about this blog, please contact heatherspeaksout@yahoo.com.This blog accepts forms of cash advertising, sponsorship, paid insertions or other forms of compensation.The compensation received will never influence the content, topics or posts made in this blog. All advertising is in the form of advertisements generated by a third party ad network. Those advertisements will be identified as paid advertisements.The owner(s) of this blog is compensated to provide opinion on products, services, websites and various other topics. Even though the owner(s) of this blog receives compensation for our posts or advertisements, we always give our honest opinions, findings, beliefs, or experiences on those topics or products. The views and opinions expressed on this blog are purely the bloggers' own. Any product claim, statistic, quote or other representation about a product or service should be verified with the manufacturer, provider or party in question. This blog does contain content which might present a conflict of interest. This content will always be identified.